PlayStation backs down in Fortnite cross-play row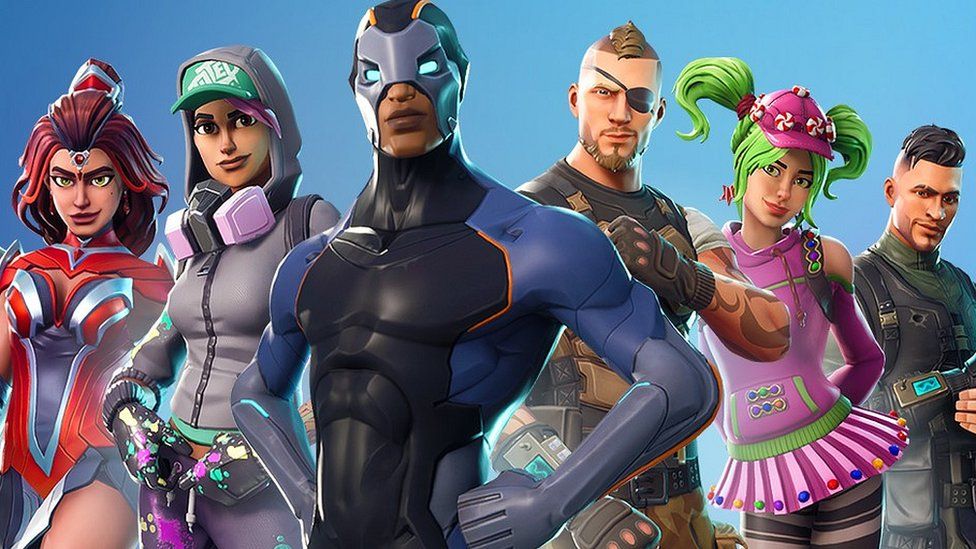 Sony is to let gamers on PlayStation consoles play against those using rival devices, the company has announced.
Many games already let those using a PC, Nintendo Switch or Xbox One play together online, but Sony had refused to take part.
It had previously cited child protection as one of the reasons it blocked cross-play.
However, it said it had "identified a path" to allowing cross-play on some games, starting with Fortnite.
Sony was criticised in June after it blocked PlayStation gamers from using their Fortnite accounts on the newly launched Nintendo Switch version.
Gamers found that if they had ever used their Fortnite account on a PS4, they were unable to use it on the Switch or on Xbox. Meanwhile, Xbox, PC and Nintendo gamers could all play the game together online.
At the time, Sony said it was "open to hearing what the PlayStation community is interested in to enhance their gaming experience".
On Wednesday, Sony Interactive Entertainment president John Kodera said in a statement: "We recognise that PS4 players have been eagerly awaiting an update, and we appreciate the community's continued patience as we have navigated through this issue to find a solution.
"We have completed a thorough analysis of the business mechanics required to ensure that the PlayStation experience for our users remains intact today, and in the future, as we look to open up the platform," he said.
Fortnite is the first title to offer full cross-play on the PS4, and gamers will be able to use any items they have purchased in the game on other consoles.
Very pleased Sony buckled and started playing ball - their stance on cross-play was stupid, and it was inevitable they'd change their tune under sustained pressure.

It's good to have some pro-consumer gaming news, for once.

— Ryan Brown @EGX 🎮 (@Toadsanime) September 26, 2018
Eurogamer news editor Tom Phillips wrote that Sony was "knocking down the wall blocking off PS4 from cross-play with rival consoles".
"It's a historic moment not just for PlayStation, but for all of gaming - as all console owners will now be able to play together for the first time," he said.